The Triton Fountain Malta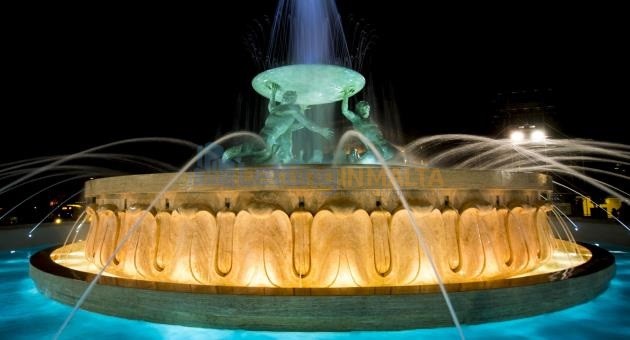 The Triton Fountain Malta
The Triton Fountain Malta which is locally know as il-funtana tat-tritoni is an iconinc landmark situated outside the capital city gate of Valletta. This iconic landmark consists of three bronze Tritons holding up a platter. All of this is nicely balanced on a concentric base built out of concrete and clad in travertine slabs. This monument was designed by sculptor Vincent Apap and designer Victor Anastasi and finished in the year of 1959. Over the subsequent year the fountain deteriorated until it was scheduled for extraordinary restoration in early 2017. The massive bronze parts were then shipped to an Italian company for restoration. The Triton Piazza was then finished in January 2018 and together with the fountain an official inaugurated was done on 12th January 2018.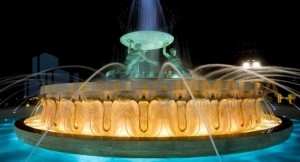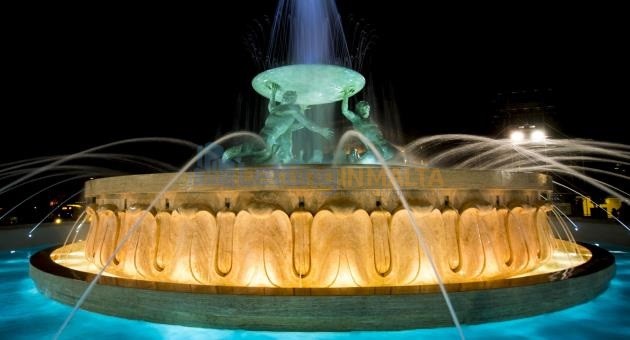 During this inauguration, the Prime Minister of Malta, Joseph Muscat praised the work being carried out on Valletta and said there were still challenges to be met, in particular the regeneration of the lower part of Valletta. The project is estimated to have cost Malta a staggering €8.5 million. This fountain and piazza will serve as one of the four main squares to be used throughout the Valletta 18 European Capital of Culture events.
Such a project perfectly represents the exciting changes the capital city has undergone during the last 10 years. Valletta city has in the last years changed so much that it is now hosting the Europen Capital of Culture events. Major renovations were mostly brought forward due to many private investments in Valletta real estate. This saw a boom of renovation especially in old and unused Pallazzo's which were left to rot and disintegrate during the last 50 years. Most of these blocks are now regenerated in amazing boutique hotels and office blocks. There was also a shift into renovating many apartments in Valletta.  Thus Valletta has recently become a mayor role player into residential Letting in Malta.