Description
Long Let Malta Marsascala
Long Let Malta Marsascala. Located in Zonqor area, Marsascala. Small house with its own entrance.
First floor: Fully equipped Kitchen, living & dining area and bathroom (with shower).
Second floor : Main bedroom with en suite (bath), 2nd bedroom with single bed and underlying mattress.
Third floor: washroom (with washing machine) with front and back roof.
Price is excluding water, electricity and Internet.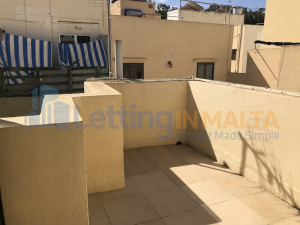 Marsaskala, sometimes spelt Marsascala (M'Scala), is a sea-side village in the South Eastern Region of Malta that has grown around the small harbour at the head of Marsaskala Bay, a long narrow inlet also known as Marsaskala Creek. The bay is sheltered to the north by Ras iż-Żonqor, the south-east corner of Malta, and to the south by the headland of Ras il-Gżira.