Description
Malta Lettings Apartment St Julians
Malta Lettings Apartment St Julians. Apartment comprises of open plan, kitchen, living, dining, main bedroom, main bathroom and another spare bedroom. The Apartment is situated in St Julians close to all amenities and bus stops.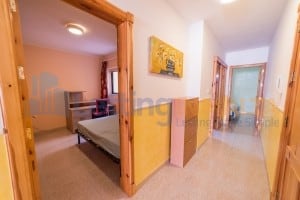 Saint Julian's is a town in the Central Region of Malta. It is situated along the coast, north of the country's capital, Valletta. It is known for tourism-oriented businesses, such as hotels, restaurants and nightclubs which are centred mainly in an area known as Paceville. St Julians is also an important hub for office space in Malta.
The town is subdivided into informal districts which are Paceville, Ta' Ġiorni, Tal-Għoqod, St Andrew's, as well as the regions surrounding St George's Bay, Spinola Bay, Balluta Bay, and Il-Qaliet cliffs. St Julian's is popular, usually flowing with tourists, especially during the summer months. It is a well-sought after destination by the Maltese.